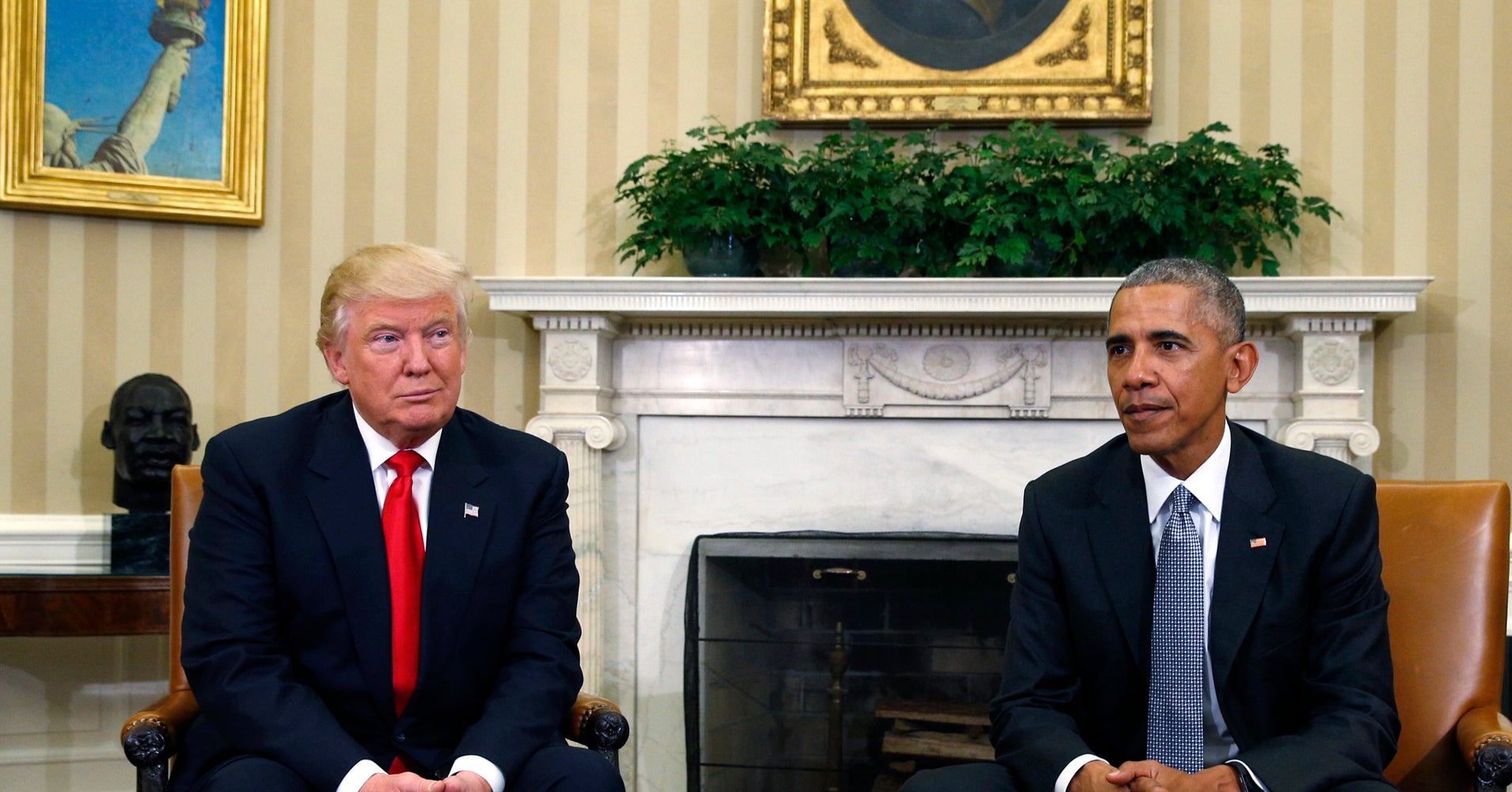 In December, two weeks before his inauguration as our 45th president, Donald Trump was briefed by U.S. Intelligence chiefs on conclusive evidence that Russian hackers had attempted to influence the U.S. Presidential election. The sitting president at the time, Barack Obama, had received a similar briefing, but there was very little Obama could do about it. He would be out of office in a matter of weeks, and it was his party's candidate, Hillary Clinton, who the Russian hackers had attempted to sabotage. Any action on Obama's part would have been futile, both practically and politically. Trump, on the other hand, as the newly elected President of the United States, had a choice to make that day—a choice that, despite the fact that no official or commentator has written or said much about it
since, is worth considering.
That choice, in fact, invokes another choice made by another presidential candidate some years prior: In November 2000, Vice President Al Gore conceded a hotly contested election to George W. Bush after having won the popular vote by more than half a million votes. When the Supreme Court halted a recount in Florida that might have given Gore the election, the sitting Vice President, in a remarkable act of grace and integrity, ceased all challenges and said that while he was deeply disappointed and sharply disagreed with the Supreme Court verdict, "partisan rancor must now be put aside." With all that has happened in the intervening years—9/11, two seemingly endless wars, the near collapse of the global economy, the election of our first black president, the rise of the Tea Party and with it a level of "partisan rancor" beyond anything either Gore or Bush could have imagined—Gore's concession has been all but forgotten. But in reality, it was a great act of patriotism that returned calm and order to Washington, and with it, the rest of the country.


Contrast this with the choice made by Donald Trump at an equally consequential time for the republic: After receiving his briefing, Trump at first did nothing. He dismissed the Intelligence chiefs and simply allowed the wheels of investigation, analysis, and essential justice to continue churning. In short order, of course, there was his pre-dawn, pre-adolescent Twitter-vomit impugning the Intelligence community's integrity, his Attorney General's bungling lies to Congress and eventual recusal, his firing of FBI Director James Comey, and ultimately, our current state: a special investigator appointed, a White House in turmoil, allegations and suspicion running rampant in Washington, and an entire federal government locked in stasis by the twin shackles of a disastrous Republican Congress and an even more disastrous Republican president.
But even with this bizarre new normal that has settled on Washington, it still behooves us, I think, to consider the question,
What if Trump had made a different choice?

What if he had decided that the prospect of Russians tampering in a U.S. presidential election was unacceptable and
therefore
must be thoroughly investigated and understood
before
the country could move on? What if he had requested a meeting with President Obama and called for a fast-track investigation into the Russian tampering, to be completed
before
he would take the mantle of the presidency? What if he had insisted that the federal government reduce or eliminate doubt and suspicion about the Russian tampering to a level acceptable to all parties
before
a transition of power could take place?
He could have requested that President Obama remain in office—much as Ne

w York Mayor-Elect Mike Bloomberg did with Mayor Rudolph Giuliani in the wake of 9/11

—until the fast-track investigation was completed. Obviously, this course of action would have required other changes, such as refusing to hire Michael Flynn the minute his ties to the Russians were uncovered, and firing Jeff Sessions the minute his Senate Confirmation hearing lie was revealed. But these actions would have only worked to Trump's advantage, leading men and women of integrity to relish the opportunity to serve in his administration, in stark contrast to the current state, where anyone with any qualifications whatsoever seems to be avoiding eye contact.


And, indeed, this is just one example of the changes in the country and the world we could have seen had Trump made a different choice. Both detractors and supporters would have admired his courage. Zealous supporters who criticized the move would have been immediately branded as overzealous. Intelligence agencies would have been on the spot to reach some level of conclusion quickly for the good of the country—which they would have done to the best of their abilities. And all parties would have been similarly compelled to cooperate with, if not collaborate in, the effort to reach a swift resolution.


But of course, one thing pretty much everyone will agree on—from the ardent Trump supporter to the Impeach Trump activist—is that what I'm suggesting here is completely absurd, bordering on the insane. The idea that Donald Trump, of all people, would have even the slightest understanding of both the gravity of the moment and the historical significance of the intelligence briefing he received is beyond imagining. A man who believes that the CIA Memorial Wall is the right place to crow on about the size of his inauguration crowd, that the dignity of the office does not preclude early morning adolescent tweetstorms, that U.S. foreign relations are a plaything, and on and on and on, is never going to demonstrate the grace and integrity needed to adroitly manage a pivotal presidential moment.


But imagining that a newly elected president would do such a thing isn't so insane, is it? Is it so crazy for us to expect grace and integrity from our nation's leader? This is one of many questions we Americans are now forced to ask ourselves in these tumultuous days, and while it is hugely frustrating that our expectations have slipped to such earthen-core depths, we must never let our imaginations falter. We must continue to imagine the best in our leaders, because this is only way we'll recognize the truly transformative leader when he or she arrives, and it's the only way we'll be able to keep our highest ideals alive.